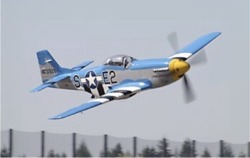 Yellowbeard Flight, formally of the Buccaneers Squadron, had their roots as a designated bomber and airlift wing. With the addition of several new members, these brave and skilled pilots took the fighter mission and made it their own. Got a mission, task or objective? They'll get it done! Got a beer? They'll get it down!
---
[055] Area51 - Major



[Yellowbeard Flight Leader]
A51 was the first CMC to receive a medal while still a cadet and he continues to amaze us all. In June '98, A51 collected 6
separate bounties, following by more in the following months. To top off an impressive summer, A51 won the AWCON'98
RR Ladder on Sept. 5, 1998. WTG killer! He has a knack for finding enemy aircraft (or do they find him?!?) even when the
skies are empty. Perhaps thats why he's the leading bounty hunter in the Cutthroats! A51 continues to terrorize the skies in
Aces High with his relentless slashing attacks and brilliant dogfighting skills. With his return to Aces High after a brief
retirement, A51 once again ascends the ladder of command to take the position as Flight Leader of Yellowbeard. He is sure
to bring his own style to this position, promising to deliver a world of hurt to the poor souls who oppose us.
Promotion History Loot from Bounties
4/2/98 Lt2 100 doubloons, 2 Sheep, 1 case of rum, plus various paraphenelia from Hadez *ARM*
7/9/98 Lt1
11/10/98 Cpt
11/14/98-1/1/00 Blackbeard Flight Leader
5/8/03 Major
10/9/03 Yellowbeard FL
Quote:
Favourite Aircraft:
---

[036]K-Ken - Major General


Versatile and reliable, Ken is a first rate Cutthroat and example to all. KKEN is a real-life USAF veteran of 8 years with several awards and citations including the Presidential Unit Award, Combat Readiness Medal, AF Commendation Medal, Good Conduct Medal with 1 Oak leaf cluster, etc.! Talk about credentials! He's one of the few Cutthroats that has spent his entire Cutthroat career with one flight - Yellowbeard. THAT's dedication! He's a veteran participant in many AW and AH scenerios, in some instances lending his leadership ability to command whole scenerio squadrons. He is one of only four Cutthroats to ascend to the rank of General in the 9 year history of the Cutts. His sense of reason in squadron matters and level headedness in battle, make him one of the most valuable individuals in this squadron.
Promotion History Loot from Bounties
5/12/97 Lt1 35 doubloons
10/5/97 S4
10/20/97 Cpt
7/9/98 Maj
11/20/98 Yellow FL
7/16/03 - Brigadier General
6/29/05 - Lieutenant General
Quote: Uttered by Ssnif of the 69th Shepard's Fold "K-Ken's, c-coming to k-kill us"
Favourite Aircraft: "N1K2 with a dash of P-47D30 on the side "
Bragging rights:
Scenerio flight, squadron, and country commander for many historic battle recreations in Air Warrior and Aces High
---

[103]rranger - Captain.

This retired U. S. Marine hails from Georgia and has found a new home with the Cutthroats. Rranger has
a thirst for blood and a gung-ho attitude that will take him far with this squad. The name, you ask?
Recon Ranger? nope, Rowdy Ranger? nope again. If you guessed Raunchy Ranger, you would be correct!
Don't ask how he got it though. He'd have to kill ya.
Promotion History Loot from Bounties
1/30/03 Lt2
5/8/03 Lt1
6/29/05 Captain
Quote: "Look at me! I'm a Spit magnet!"
Favourite Aircraft: "Ground Poundin' in Tanks!"
---