***TOP SECRET***
INTRO
CHAIN OF COMMAND
SECRECY
READINESS
RADIO PROTOCOL (location reports)
ENGAGEMENT RULES AND SPECIFIC ORDERS
CONCLUSION
From:
U.S. Commanding Officer, Julius "Boa" Cisek
On board U.S.S. Hancock CV-19
October 23, 1944
To:
The Air Crews of the U.S.S. WASP CV-18, U.S.S. INTREIPID CV-11, U.S.S. HANCOCK CV-19, and U.S.S. ESSEX CV-9
A final battle with the Japanese Navy is inevitable, and we have been assigned the task of finally erradicating the IJN in this part of the world, and perhaps from the Pacific in general.
Please make sure these orders are well understood, it is of utmost importance that each individual is aware of their tasks and the effect of their task on our overall success.
SPECIFICS:
*** CHAIN OF COMMAND
CO: Boa
XO: Rall
WASP TBFs: Gnatz
INTREPID TBFs: KKen
HANCOCK TBFs: Boa
ESSEX TBFs: Rall
*** SECRECY
1. Only GLs will be told the exact deployment of the carriers before go time. All pilots will report to preassigned briefing rooms and only 10 minutes prior to launch will they be told which carrier they will launch from
2. GLs will not discuss carrier deployment until 10 minutes before launch time. This includes in newsgroups, via e-mail (except to Boa and Rall), online in GameStorm, etc.
*** READINESS
All personnel are required to show up early (at least 15 minutes) to receive final instructions on takeoff procedures, fuel loadouts, and general tips.
All pilots are incouraged to read the Aircraft Notes and Tips page regarding their specific aircraft.
All pilots must change their HANDLE (not their CPID) as follows:
GROUP_DESIGNATION # HANDLE
Your group designation is on the roster, ask your GL if you're not sure what it is
The # will be assigned by your GL and represents the chain of command within the group!
The HANDLE should be your name only, please don't include squadron insignia, ranks, or other white noise. A clean handle means you will be identified quicker and means less confusion for the GLs.
E.g.
VT-19A 2 Slydr
VF-11B 3 TCO
etc.
The CO's handle will be:
US CO - Boa (VT-19A)
The XO's handle will be:
US XO - Rall (VT-9A)
*** RADIO PROCEDURES
Channel 2 is reserved for the CO, XO, and Group Leaders. The only time this channel can be used by someone else is to report enemy locations.
IMPORTANT: ONLY THE CO and XO MAY USE ALL CAPS WHEN TYPING
Flights will tune to VOX capable channels, but VOX may only be used if all 4 pilots are capable of *HEARING* commands. GLs are expected to check the radio buffer (F2) regularly.
Important: GLs: Listen for the words: "STATUS" at which point you should answer with: Group designation, location, current orders, strength.
Examples:
Smits: VF-19B, in 14,15,5, Picket, 3 a/c left, no contacts
HW: VF-11C, in 12,12,8, Escort, we are engaging enemy
etc.
Enemy location reports should be of the following form:
Legend:
N is the number of contacts
XX is the horizontal scale
YY is the vertical scale
SS is the location of the contacts within a sector. We'll use the keypad method as in Guadalcanal:
NW=7 N=8 NE=9
W=4 C=5 E=6
SW=1 S=2 SE=3
AAA is the aircraft designation:
Betty (G4M2)
Val (D3A2)
Kate (B5N)
Zero (A6M2)
Oscar (Ki-43)
Frank or Ki (KI-84)
ALT is the altitude in thousands of feet, estimated
Counters on map:
N counters in XX, YY
e.g. "5 counters in 12,18"
Visual contact, aircraft unidentified:
N bogies in XX,YY,SS at ALT
e.g. "8 bogies in 12,18,4 at 25K"
Visual contact, aircraft identified:
N AAA in XX,YY,SS at ALT
e.g. "4 Oscars in 11,19,8 at 12K"
Pilots are expected to report enemy movement as well. If possible, report the enemy's heading as in: "HDG 90" using the standard compass (N=0 (zero))
*** ENGAGEMENT RULES AND SPECIFIC ORDERS
Each group will be assigned an AREA and ROLE. Note that both the AREA and ROLE may be reassigned dynamically during a frame as needed!!! All pilots must keep eyes and ears open for new orders.
The AREA will be a group of sectors, e.g. 12,14 -> 12,16
The ROLE will be one of the following:
Fighters: PICKET, CARRIER DEFENSE, ESCORT, or PATROL
TBFs: ATTACK
PICKET:
AREA assignment will include altitude, this may be anywhere between 15K-40K
do not engage enemy fighters, bombers are the priority! Engage IJN fighters only if under attack and no escape is possible
do not engage SINGLE bomber targets, they could well be decoys to try and make you give up precious alt
do not chase enemy bombers more then 2 sectors from assigned AREA
CARRIER DEFENSE:
Stay at an altitude of 25K
do not engage enemy fighters, engage them only in self-defense and always look for a way to escape instead
engage all bomber targets regardless of their number, however, GLs should not allow more then 2 fighters to attack a single target
if a bomber makes it out of the defensive area, do not chase it. Return to your assigned area and look out for other incoming bombers
ESCORT:
Fighters assigned to escort duty will fly AHEAD of the TBFs and around 5K above them. Stay within visual range of the TBFs
Maintain energy by zig zagging over the TBFs rather then cutting throttle
Engage all enemy within visual distance of the TBFs
Don't all go chasing the same targets! Small bands of IJN fighters should be answered in like
GLs may request location confirmation from the TBFs via channel 2 e.g. "Gnatz, where are you?"
SCOUT:
Stay at an altitude of 30K during ingress, drop to 10K over suspected targets to allow visual recognition of any activity, climb back to 30K on route to next target
Patroling groups will further split into 2 sections of 2 aircraft each. Each section will get it's own set of AREA orders.
DO NOT ENGAGE ANY AIRCRAFT including bombers (unless ordered to do so by the CO/XO)
Report all activity near ships, you may get lucky and find one of the JAP carriers!
Repeat: DO NOT ENGAGE ANY AIRCRAFT!
ATTACK:
TBFs will first fly to a RENDEVOUS POINT (RP) as designated in your orders.
Alt for ingress to RP will be 18K
You will LOITER at the RP point until ordered to proceed to target
Once ordered to proceed, TBFs will continue at 18K
TBFs should fly a staggered wing to wing formation DO NOT FLY IN SINGLE FILE
If you're sure you're under attack (enemy fighter is definitely heading for your particular ship) BREAK FORMATION to a) allow escorts more time to clean your six and b) to allow the rest of your group to escape
*** THINGS TO KEEP IN MIND
We are the GOOD GUYS! Japan attacked the U.S. unprovoked!
The scenario is running in RR so don't rely on blackouts and spins to save your ass when you're stuck in a bad situation
If you're going to die, try to at least get the enemy to a) give up alt and b) split up and get confused
We're better
With the help of God, your Courage, and a little bit of Luck, we will prevail.
Salute!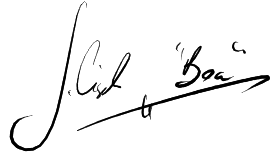 last update: 10/23/98 0430PST